Riverside One Stop Shell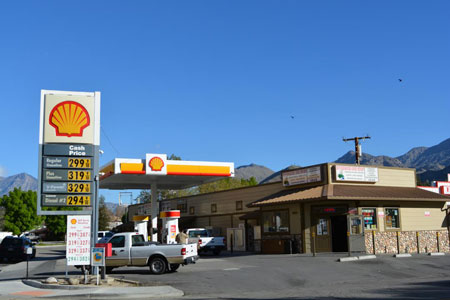 Since 1994, Riverside One Stop Shell has been the local destination for sporting goods, craft beer and, of course, gas and grocery in Kernville, CA! We stock a variety of products and brands, making us your one-stop-shop for a great day on Isabella Lake or camping along the Kern River.
Your One-Stop-Shop for Adventure in Kernville!
There's a lot to love about the Sierra Nevada region of California—including great hiking, camping, rafting, kayaking, fishing and climbing activities! If you're someone who loves the wilderness and are looking to adventure into this region, don't forget to stop by a sporting goods store in Kernville, CA. Riverside One Stop Shell is here to provide you with everything you need for an enjoyable time out in the wild. We've got a huge selection of sporting equipment, as well as gas, snacks and more, including fishing and boating permits for Isabella Lake! Stop by our gas station on your way out to your destination and we guarantee you'll leave fully stocked and ready to enjoy yourself.
Alongside our wide selection of sporting goods, we're also well known for being a craft beer destination and strive to stock an extensive selection of local craft beers. Locals and road-trippers love being able to browse through our tremendous inventory of craft beers, fine wine and cigars—we've got options for everyone, no matter what type of beer or wine you like. You won't find a craft beer or sports store in Kernville, CA more well-stocked than ours! We invite you to stop by today—whether for gas or sporting equipment items—and see why we're so well-known in the Kern Valley and why they keep coming back for more.
We've been a locally-owned and –operated business for more than 20 years!
Our business is affiliated with the Chamber of Commerce in both Kernville and Kern Valley.
We stock fresh bait and tackle, and we sell fishing licenses and lake permits.
We carry only the best sporting goods from top-quality, trusted name brands.
Our store has the largest selection of craft beers, fine wine and cigars in the area.
Stop by Today!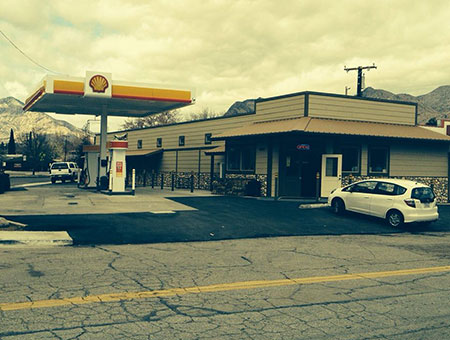 Need a fishing license and some fresh tackle? How about a 6-pack of delicious craft beer? A few gallons of gas before you hit the lake? Stop by today to get all of this and more!
Areas Served
Riverside One Stop Shell is your destination for the largest craft beer selection and expansive outdoor sporting good options in Kern County, CA and the following areas:
Kernville, CA
Bakersfield, CA
Porterville, CA
Lake Isabella, CA
Wofford Heights, CA
Weldon, CA
Mountain Mesa, CA
Shafter, CA
Isabella Lake, CA
Piute Peak, CA
Wild and Scenic Kern River
Sequoia National Forest
Sequoia National Monument
Powers Peak, CA
Breckenridge Mountain, CA
Greenhorn Mountain, CA
Piute Mountain, CA
Kern Plateau
Sherman Pass, CA
Golden Trout Wilderness
Domeland Wilderness